Bloomington Dumpster Pad Cleaning Professionals Get The Job Done Right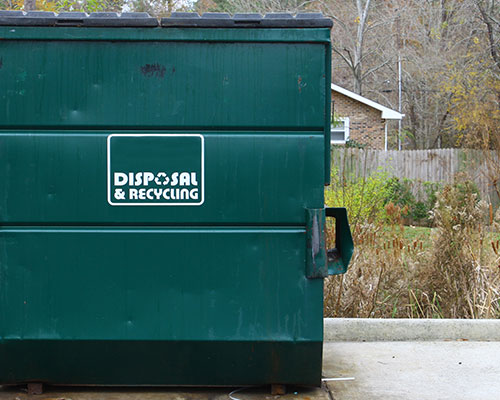 Get professional dumpster pad cleaning for your Bloomington business. You can try to hide or cover up your dumpster issues but it won't be long before customers or diners get a whiff of your dumpster and decide to go elsewhere. So what do you do? Call the pros at Quality Blast to help you out!
Quality Blast offers a wide range of commercial pressure washing services for local businesses. If you are behind on your to-do list give us a call and let us help you out! Whether you need serious dumpster pad cleaning to remove smells and gunk from your property, or you're looking for regular storefront cleaning to keep your establishment sparkling, we're on the job!
At Quality Blast we take the time to work with business owners to address the needs of their property and create a custom service plan to address those needs head-on. Our experts have the experience and best tools to safely complete tasks, with as little disruption to your business day as possible.
When you need dumpster pad cleaning or other professional pressure washing for your business, make sure you call the trusted experts at 217-308-8499!
Dumpster Sanitation Avoids Unwanted Pests & Foul Smells
You can hide the dumpster but not the smell! Dumpster pad cleaning keeps the area around your trash cans sanitary and free of offensive odors. This means you don't have to worry about customers smelling your trash, plus you're less likely to get unwanted visits from local wildlife. Dumpster pad cleaning makes quick work of removing trash, stains, spills, and gunk for a clean, odor-free area that guests, and even curious wildlife, won't even notice.
Dumpster Pad Washing Professionals To Maintain Your Business
Dumpster pad cleaning can help keep your property values high plus keep the area clean for employees and customers. Don't let foul smells disrupt your business when expert pressure washing is available for area business owners.
Schedule dumpster pad cleaning in combination with routine storefront cleaning and sidewalk cleaning to keep your establishment looking great from every angle.
Frequently Asked Dumpster Pad Cleaning Questions
We naturally think of dumpster pads as a place to put our trash. However, keeping them clean is not only sanitary, but it can help you avoid unwanted pests that can range from insects to local wildlife. Nothing is more irritating than coming to work the next morning and having to clean up trash from the night before. Regular dumpster pad cleaning banishes odors that can attract unwanted guests plus make the area more welcoming for employees.
While pressure washing looks like a quick point-and-spray job it can quickly damage a surface or even cause injury. Hiring professionals to take care of jobs like dumpster pad cleaning means not only will the job get done but you'll get the superior results you're after.
Dumpster pad cleaning is good practice. It keeps that area of your property hygienic and therefore adds to your property value. Periodical dumpster pad cleaning also removes dirt, spills, and gunk that might otherwise be tracked into your business. Removing smells and stains that appeal to pests can help you avoid problems down the line.
LET US EARN YOUR TRUST! SCHEDULE YOUR BLOOMINGTON PRESSURE WASHING SERVICES TODAY!