The Benefits Of Roof Cleaning For Your Bloomington Home Or Business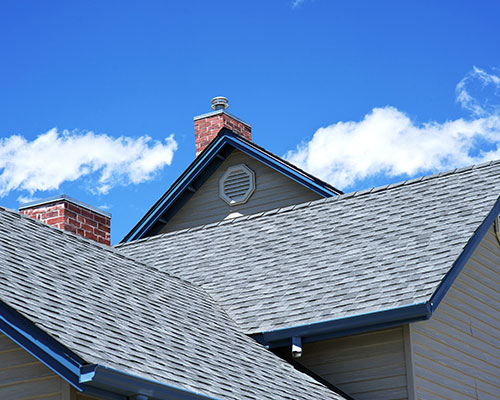 Get quality, affordable roof cleaning for your Bloomington property! Call the pros at Quality Blast to remove moss, dirt, algae, and grime from your roof! Yearly roof cleaning is an important job that not only improves the look of your property but helps you get more use out of one of your most expensive services.
Quality Blast is proud to offer roof cleaning as part of our residential and commercial pressure washing services. Whether it is a home or business, keeping your roof clean is a simple way to save time and money when it comes to maintenance.
At Quality Blast we get that property maintenance can feel overwhelming so let us help you out! Whether you need gutter and roof cleaning or concrete cleaning, our pressure washing experts have the experience and tools to safely clean your exterior to keep it strong all year long.
If you're looking for reliable, quality roof cleaning for your Bloomington property don't wait! Call 217-308-8499 to speak with our experts and schedule an appointment today!
Soft Washing Roofs To Best Maintain Your Curb Appeal & Property Health
Roof cleaning is an essential task homeowners shouldn't overlook. If you see dark streaks on your shingles chances are that it's not just dirt but parasitic algae that is slowly eating away at your shingles. Besides dust, dead leaves, and debris, algae and moss can quickly grow and weaken shingles while trapping moisture that can lead to structural damage.
Roof cleaning from the pros at Quality Blast quickly brakes down and washes away unwanted buildup leaving your roof clean and your shingles strong! Yearly roof cleaning can extend the life of your shingles by up to 2 years so why wait? Call the experts from Quality Blast to get your roof cleaned now!
Low And No Pressure Roof Soft Washing To Safely Wash Your Roofs
If you're not familiar with soft washing, no problem! Simply put soft washing uses lower PSI (pounds per square inch). The method is often used in combination with gentle cleansers to effectively remove dirt, mold, algae, and debris for a premium finish.
Soft washing is the perfect method to safely wash a number of different roofing materials. Because it's a low or no-pressure cleaning method it carries less risk of damage than traditional pressure washing.
Slate
Asphalt
Tile
Clay
Metal
and more! If you've got it, chances are high that we can safely clean it!
Frequently Asked Roof Cleaning Questions
Yes! Cleaning your roof is not something that should be overlooked. Yearly cleaning can remove damaging substances like algae and moss that trap moisture and eat away at your shingles while damaging your building's structure. Calling professionals once a year removes layers of dirt, leaves, fungus, and algae for a clean finish that not only looks great but keeps your roof strong.
It's not! In fact, that stuff that looks like dirt is algae or Gloeocapsa magma. This type of algae is carried from one roof to another on the wind where it quickly settles and begins to spread. Algae feeds on the lime in asphalt shingles, weakening the material and curling the edges. This leaves your roof prone to storm and wind damage, costing you in repairs. Regular roof cleaning easily removes harmful algae and can extend the life of your shingles by up to 2+ years!
LET US EARN YOUR TRUST! SCHEDULE YOUR BLOOMINGTON PRESSURE WASHING SERVICES TODAY!