Your Bloomington Home Will Look Better In An Instant With House Washing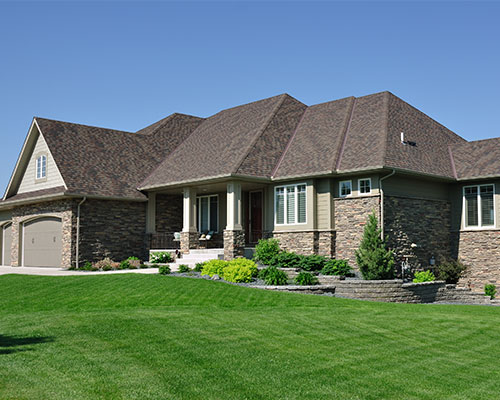 Instantly boost the curb appeal of your Bloomington property with premium house washing from the clean team at Quality Blast! As a local business, we take pride in helping keep our community beautiful with affordable, quality pressure washing for homes.
When Bloomington homeowners need pressure washing they know they can count on us to deliver. We offer premium residential pressure washing services for every part of your home's exterior. Whether you need help with seasonal chores like window cleaning or roof cleaning, or your want to restore your home's siding to its natural beauty with house washing, we're here to help!
Our highly-skilled technicians have the experience and knowledge to safely clean your home's siding for eye-catching results you can enjoy all year long.
Do you need house washing? Show your home you love it by calling the pros today at 217-308-8499 to book your next cleaning!
Our Residential Exterior Cleaning Can Instantly Improve Your Residence's Visual Appeal
House washing is a budget-friendly way to revitalize your home's exterior for eye-catching results that will make it the best on the block. Not only that but a clean exterior can lend to your home's overall beauty and property value. In as little one afternoon customers will be amazed to see what a difference a single session can make for their property. Yearly house washing will quickly remove dirt, mold, algae, stains, and common build-up from your siding for a sleek, shining finish you're going to love to come home to. Get the most from one of your biggest investments with premium house washing from the pros at Quality Blast!
Your Home Will Look Better In An Instant With Exterior Home Cleaning
Whether you're getting ready to put your home on the market or you simply want to boost your curb appeal, house washing is a quick and easy way to get fantastic results. Worried pressure washing is too harsh for your siding? We offer premium soft washing for a variety of siding materials including but not limited to:
Aluminum
Vinyl
Brick
Wood
Concrete
Slate
and more! If you want to instantly improve the look of your property and add to its value then house washing is an economical way to boost your home's appearance and make it the stand-out home on the block!
Frequently Asked House Washing Questions
Great question! House washing is ideal for homeowners that want to protect their property value. A clean exterior shows that your home is taken care of. Regular house washing not only keeps your home looking its best but it helps you address potential issues like pest infestations or stains before they become larger problems.
A good rule of thumb is only once a year. Yearly house washing is powerful enough to remove layers of dirt, pollen, animal droppings, fungus, and algae to reveal your siding's natural color and beauty. If you live in a high-traffic or dusty area having your home's exterior cleaned every six months is a sure way to keep it crisp and clean all year long.
LET US EARN YOUR TRUST! SCHEDULE YOUR BLOOMINGTON PRESSURE WASHING SERVICES TODAY!