Deck Cleaning To Best Care For Your Bloomington Deck Investment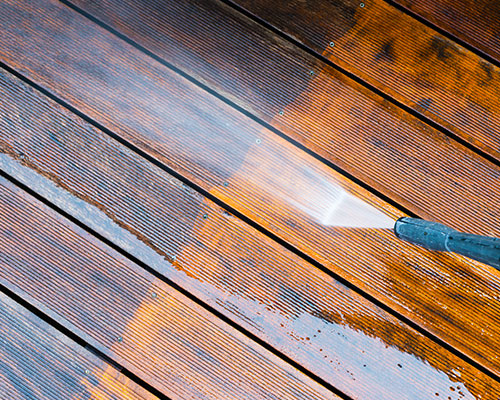 Transform your Bloomington outdoor space with superior deck cleaning this season! The pressure washing experts at Quality Blast make it quick and affordable to update your space for a refreshed, sanitary area that is perfect for entertaining, dining, and relaxing!
Quality Blast offers an extensive range of residential pressure washing that makes property maintenance a breeze! Deck cleaning, paver cleaning, fence cleaning, and deck cleaning are simple ways to update your exterior so you can make the most of your property inside and out.
If your exterior surfaces are looking green, dingy, stained, dirty, or tired, the cure is a professional pressure washing from Quality Blast! Our clean team has the experience, skill, and equipment to safely clean your deck, concrete, and siding for beautiful results you and your family and friends can enjoy all season long!
Call us today at 217-308-8499 to book deck cleaning for your property.
Patio Cleaning For Relaxing Outdoor Living Spaces
Does your deck feel slippery all of the sudden? Do you have stains that just won't budge? Deck cleaning is a fast way to remove unwanted slimy build-up that results from trapped moisture. Yearly deck cleaning makes light work of washing away mildew, mold, algae, dirt, plus stains for a refreshing space perfect for entertaining, dining, or just relaxing at the end of the day.
Outdoor Living Surface Washing For Clean, Easy To Enjoy Outdoor Areas
"Staycation" is a word these days for people who are taking their vacation at home. It's a great way to save money and relax without all the hassle of packing, driving, and then getting home again. If you're getting ready for your Staycation this season, make the most out of it with professional pressure washing for your outdoor space beforehand.
Remove mold and mildew from your pool deck area and blast away stains and grime with deck cleaning! It's easier than ever to transform your backyard from mundane to an oasis.
Sit back and relax, one call to the pressure washing crew from Quality Blast and consider it handled. Say goodbye to your dull deck, tired pool area, or mossy patio, and hello to paradise with premium pressure washing from Quality Blast!
Frequently Asked Deck Cleaning Questions
It is common for moisture to get trapped in the wood of your deck. This can lead to the growth of mold and mildew creating a slimy surface. Frequent sweeping can remove dust and dirt that can build up, but for a deep clean that removes stains, moss, and fungus, professional pressure washing is a simple way to remove grime and slime in as little as a few hours.
When using high pressure to clean any surface it's best to hire a professional. High pressure can easily crack and splinter wood, composite, and vinyl decking leading to expensive repairs.
Yes. Different materials can take different amounts of pressure. Composite deckings, PVC, wood, and vinyl can all be easily damaged with high pressure cleaning. Hiring a professional cleaning company means that the job will get done right and without damage.
LET US EARN YOUR TRUST! SCHEDULE YOUR BLOOMINGTON PRESSURE WASHING SERVICES TODAY!