How Gutter Cleaning Protects Your Bloomington Property's Foundation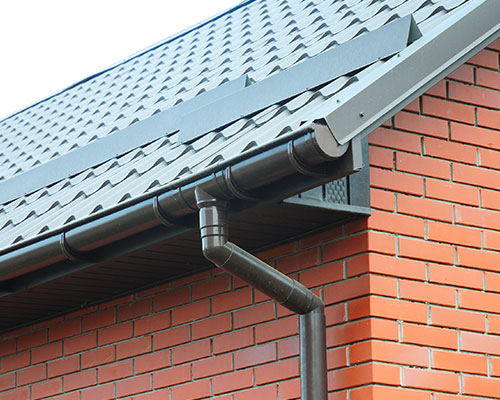 Do you need expert gutter cleaning for your Bloomington property? Don't put it off! Call the pro pressure washing team from Quality Blast and get your gutters cleaned today!
At Quality Blast we're proud to offer quick, affordable gutter cleaning for your home. But we don't stop there! Our extensive list of residential pressure washing services keeps homeowners covered from the ground up.
Whether you need seasonal maintenance like gutter cleaning and roof cleaning or you want to boost your curb appeal with house washing, we've got your back! Professional pressure washing doesn't just keep your property values high but it helps save you time and money in the long run.
Don't settle for less than the best where your home is concerned. When you need pressure washing you can count on call Quality Blast! Schedule seasonal gutter cleaning for your home today when you call 217-308-8499.
Professional Downspout Washing: One Less Chore On Your To-Do List
Besides roof cleaning, gutter cleaning should be at the top of your home's to-do list. Removing leaves, twigs, pest nests, and debris from your gutters helps prevent standing water and clogs that can lead to mold growth as well as damage to your home's exterior. Expert gutter cleaning from Quality Blast will quickly remove gunk and grime from your gutters for a sparkling interior that will keep rainwater flowing away from your home's foundation.
Gutter Washing Makes Sure Your Gutters Are Healthy
Gutter cleaning is important for a number of reasons. Removing dead leaves, twigs, nests, and debris from your gutter prevents clogs and standing water. This is, of course, a good thing, but even better removing build-up prevents standing water that can cause structural damage and pooling near your foundation.
Keeping your downspouts clear and rainwater flowing is a simple way to ensure that your home's structure and foundation stay in good working order all season long.
Frequently Asked Gutter Cleaning Questions
Having your gutters cleaned twice a year is ideal. Professionally cleaning your gutters in late autumn and late spring when the weather is mild means that your gutters will avoid standing water which can be subject to freeze and thaw cycles, plus be ready when spring and summer storms roll in.
Great question! Gutter cleaning is an important task homeowners shouldn't overlook. But attempting to DIY it can not only cost time and money but also energy. Gutter cleaning can not only be tiresome but even result in injury if not experienced. Hiring an experienced pressure washing company means we have the knowledge and tools to safely reach every inch of the gutter to remove debris, resulting in sparkling gutters from end to end.
LET US EARN YOUR TRUST! SCHEDULE YOUR BLOOMINGTON PRESSURE WASHING SERVICES TODAY!