Bloomington Window Cleaning To Make Your Property's Glass Sparkle And Shine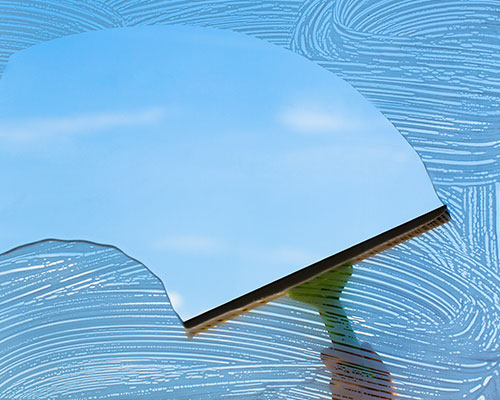 Bring the sunshine into your Bloomington home with premium window washing from Quality Blast! We are the area's #1 choice for all things pressure washing. Our extensive list of services means big or small we do it all!
Quality Blast offers pressure washing for both residential and commercial properties, making property maintenance a breeze. When you need seasonal tasks like window washing or roof cleaning count on us to deliver!
Unlike most companies, we see our friends and neighbors, not dollar signs, so every job is personal. Residents can feel good about hiring us. Our highly skilled pressure washers have the experience and knowledge plus the latest tools to safely clean your exterior and give you peace of mind that the job will be done right. We have an eye for detail and work with customers to create a cleaning solution that works for their property's needs.
Get expert window washing for your home today! Call us at 217-308-8499 to book an appointment.
Our Exterior Glass Cleaning Will Have Your Glass Sparkling Like New
You clean the inside of your windows but what about the outside? That's what we thought. If you've been skipping the windows, then call the experts from Quality Blast and let the sunshine in! Premium window cleaning from us will remove dust, pollen, streaks, and fingerprints for a crystal-clear finish that will look beautiful inside and out.
Brighten Up Your Property With Professional Window Washer
Window washing is a task many property owners often put off. This is especially true if you have a multi-level building. If that's the case, don't waste your day off perched on a ladder only to get lackluster results. One call to Quality Blast and all you have to do is relax.
Shining windows enhance your property's beauty and give a crisp clean appearance that says it is taken care of. This is great for property values and an enjoyable sight to come home to.
Frequently Asked Window Cleaning Questions
Professional pressure washers have the right tools and safety equipment to safely wash your windows for a streak-free shine. If you're dealing with a two-story or more home, window washing can quickly turn dangerous, so letting the experts handle it not only saves you time and gives you great results, but helps keep you safe.
Whenever it involves pressure washing it's best to call professionals. The wrong level of pressure can result in damage to your exterior. When it comes to surfaces like windows extra care is taken to make sure they are washed safely. Experienced professionals have the background when it comes to how to safely and effectively clean glass without risking damage to the property or personal injury.
LET US EARN YOUR TRUST! SCHEDULE YOUR BLOOMINGTON PRESSURE WASHING SERVICES TODAY!