Bloomington's Favorite Fence Cleaning Specialists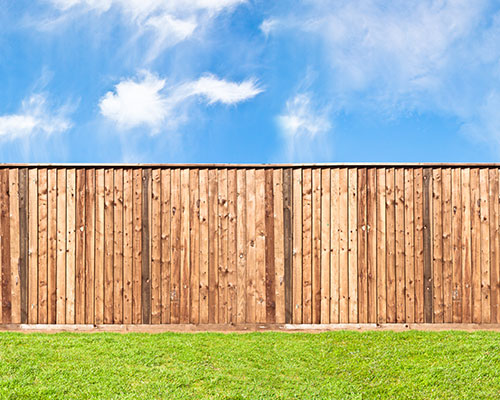 Get premium fence cleaning for your Bloomington property when you call the pressure washing pros from Quality Blast! We offer superior service for Bloomington property owners. When you want quality service and great rates you call us!
To make property maintenance easier than ever, Quality Blast's extensive list of pressure washing is here to help. We offer homeowners superior service and unbeatable rates that will allow them to keep one of their biggest investments, their home, in top condition without hurting their wallets.
Our residential pressure washing services have your property covered from the roof to the road! Make the most of your outdoor spaces with premium fence cleaning and deck cleaning. If you need seasonal maintenance like gutter or roof cleaning, we're on it! Sidewalk cleaning? No problem!
Get fence washing and more today when you call us at 217-308-8499!
Wood & Vinyl Fence Washing To Extend The Lifespan Of Your Fencing
We might not always think about our fences but regular fence cleaning is a great way to not only keep our property looking clean around the edges but it helps lengthen the life of our fence material. Our fences are exposed to the elements 365 days a year, this means sun, rain, wind, and more, all of which can prematurely age our fences and lead to moss or fungus which can break down our fence's fibers.
Fence cleaning from Quality Blast gives your fence a deep clean, removing dirt, mildew, mold, and build-up for a bright, refreshed fence that looks great from all sides.
Fence Pressure Washing Helps To Properly Maintain Your Fence Line
Fences are important parts of our property. They mark our property lines, keep children and pets safe, and give us privacy when we want it. They can be expensive to put in and replace, so keeping them in good shape and looking great should be at the time of your home maintenance to-do list.
Seasonal fence cleaning for your wood or vinyl fencing can remove mold and mildew growth as well as dirt and animal droppings for a crisp property line that adds to your property's value.
Frequently Asked Fence Cleaning Questions
Yes! Removing dirt, fungus, and peeling paint or old stain is essential. Pressure washing your fence before you refinish it will clean the surface and make it easier for the new paint or stain to adhere to the surface. This means better, long-lasting results. Always wash before you refinish!
It sure does! Our fences can really take a beating from mother nature. They see freeze and thaw cycles, wind, rain, hot sun, not to mention dirt and animal droppings. All of this and more can lead to the growth of fungus or cause your fence to look old and worn before it's time. Regular fence cleaning not only removes the surface grime but can remove mildew and mold that can slowly weaken and break down the fibers of your fence material.
LET US EARN YOUR TRUST! SCHEDULE YOUR BLOOMINGTON PRESSURE WASHING SERVICES TODAY!