Bloomington Driveway Washing Can Wash Away Ground-In Stains And Dirt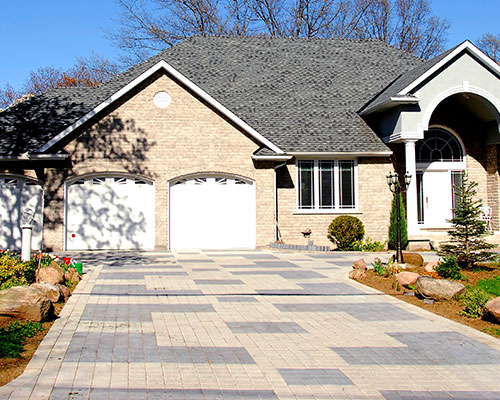 Get premium driveway washing for pristine results in Bloomington when you call the pressure team from Quality Blast! As a local business, we're proud to serve Bloomington and the surrounding areas.
When you need residential or commercial pressure washing, we're ready to help with our extensive services. Property maintenance just got a whole lot easier! Homeowners that need house washing or driveway washing on a budget can count on us for first-class service at great rates!
Business owners keep your property looking professional and eye-catching with our range of commercial pressure washing services that keep your storefront sparkling and your building graffiti free!
Pressure washing is a fast, effective way to keep your property values high and your exterior surfaces in top shape! When you want the best of the best for your property make sure you call us at 217-308-8499. Speak with our friendly experts and get a service booked for your property today!
Professional Pavement Pressure Washing: Keeping Your Pavement Pristine
If you want to keep your home looking neat and clean then don't forget about your driveway! You might not realize it but concrete can benefit from regular pressure washing. Driveways often see heavy use so driveway washing is a great way to remove dirt, weeds, mold, and stains that can not only make your concrete look messy but be damaging its integrity, leading to premature cracking and crumbling. Driveway washing has the potential to restore your concrete to like new conditions, making it a great sight to see, whether you're coming or going.
Exterior Concrete Cleaning Pros Serving Property Owners
Restore your concrete with annual pressure washing! Not only does driveway washing remove messy weeds or troublesome dirt and mildew but it can lift deep stains that are shortening the life of your concrete. Pressure washing is the perfect way to lift stains caused by corrosive chemicals like oil and grease. These substances not only leave long-lasting stains but slowly weaken the integrity of your concrete leading to unwanted cracking, crumbling, and flaking that will cost you to repair.
Concrete cleaning will remove debris and buildup for a bright, like-new finish that will not only look pristine but keep your concrete strong and able to stand up to heavy use.
Frequently Asked Driveway Washing Questions
Yes! Concrete is a material that benefits from annual pressure washing. The high PSI (pounds per square inch) from the pressure washer has the ability to penetrate concrete and remove embedded stains that regular hand scrubbing and a garden hose can't touch.
This is a question we get asked a lot. You'll be happy to hear the answer is yes! We offer professional cleaning to safely remove deep stains caused by corrosive chemicals like grease and oil. Quickly removing stains is the perfect way to keep your concrete looking great on the outside while keeping it stronger long on the inside.
LET US EARN YOUR TRUST! SCHEDULE YOUR BLOOMINGTON PRESSURE WASHING SERVICES TODAY!