Expert Graffiti Removal To Quickly Get Rid Of Bloomington Vandalism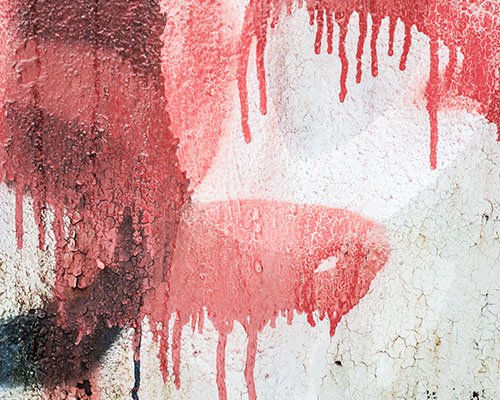 Got a vandalism problem? If you need rapid graffiti removal for your Bloomington business don't wait! Call the clean-up crew from Quality Blast and say goodbye to troublesome spray paint on our building. Our experts have the experience and skill to safely lift signs of graffiti to leave your surface looking good as new.
As a business owner, you can't do everything yourself. So when it comes to making sure your exterior is looking professional from every angle, call the skilled cleaners from Quality Blast. Our wide range of commercial pressure washing services is ready to make your schedule a little less hectic.
Building cleaning
Dumpster pad cleaning
Graffiti removal
are just a few of the services available for local business owners. Our clean team will work with you to create a cleaning plan for your property. We keep your time in mind and make sure we arrive when scheduled to complete the job with as little disruption to your business as possible.
When you do graffiti removal or commercial pressure washing for your business, never settle for less than the best. Contact us at 217-308-8499 to schedule a service today!
Fast Spray Paint Clean-Up For Business As Usual
Nothing can be more irritating than graffiti on a freshly painted surface. Not only does it look unprofessional but it can also make your establishment look unclean and unsafe. Having stray graffiti quickly removed is a great way to help prevent future graffiti from popping up. If you're dealing with troublesome vandalism let the specialists at Quality Blast help! Our professional graffiti removal service means that when you need us we're there. We have the skills and tools to safely remove graffiti and stains and restore your surface to like-new condition!
Thorough Spray Paint Cleaning, Done Right
While other companies might cut corners, our graffiti removal experts take time to assess the situation so that we can use the safest and most effective method to remove vandalism without damaging your surface.
Quality Blast is proud to offer rapid graffiti removal for local business owners. Vandalism can be stressful and if you don't know how to properly remove it, it can lead to even more time and money spent trying to repair the situation.
When you have a graffiti problem, Quality Blast has graffiti answers! Call us at 217-308-8499 to get started!
Frequently Asked Graffiti Removal Questions
At Quality Blast we offer business owners peace of knowing that we'll handle their vandalism problem with as little disruption to their day as possible. Instead of using harsh abrasives or risky chemicals the graffiti removal specialists at Quality Blast remove graffiti by taking the time to match the perfect cleaner with the affected surface to lift the graffiti so it can be safely wiped away with no harsh scrubbing or further damage to your surface.
While pressure washing can remove spray paint or signs of graffiti, it also has the potential to damage your surface. Different materials such as wood vs concrete each require different cleaning methods in order to return them to their original state. Pressure washing and graffiti removal are not one size fits all. Whenever you're dealing with graffiti it's a good idea to call a professional.
LET US EARN YOUR TRUST! SCHEDULE YOUR BLOOMINGTON PRESSURE WASHING SERVICES TODAY!