Bloomington Storefront Cleaning To Present Your Business Properly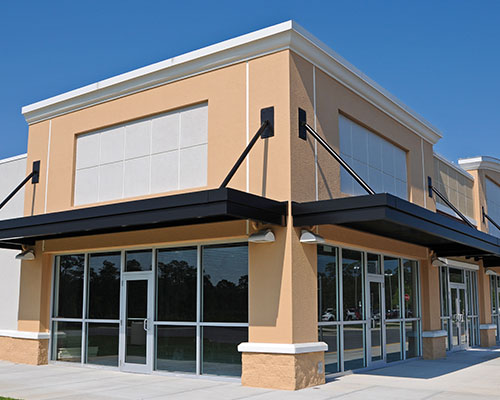 Get professional storefront cleaning for your Bloomington business when you call the area's go-to source for premium pressure washing, Quality Blast. Big or small, the skilled cleaners from Quality Blast do it all! Keeping your business looking professional has never been so easy.
As a business owner you have a lot on your plate, so if your to-do list is getting longer and longer, call the crew from Quality Blast to help out. Not only do we offer great services like storefront cleaning or window washing, but our long line of commercial pressure washing services includes
Dumpster pad cleaning
Building washing
Graffiti removal
and more. If you have an exterior surface on your commercial property that needs expert cleaning, we've got your back.
Call 217-308-8499 to schedule storefront cleaning for your business today!
Avoid DIY Business Cleaning With Our Business Facade Washing Professionals
Storefront cleaning is the perfect way to bring in foot traffic. When customers see a bright, clean storefront they feel more comfortable stopping in to see what your business is all about. If it looks dingy and uncared for they are more than likely going to take their shopping elsewhere. Storefront cleaning is a quick way to boost your business. In as little as a few hours, business owners will see great results. A single session can remove dirt, soot, fingerprints, and grime for a refreshing and welcoming storefront your customers will love to visit.
Retail Exterior Surface Cleaning To Create Enticing Businesses
In business first impressions are important, so make sure you're making a positive one with storefront cleaning for your business. When an establishment is clean and professional new customers are more likely to take a chance and more likely to keep coming back long-term.
Storefront cleaning when used in combination with other commercial pressure washing services like sidewalk cleaning and window cleaning are great ways to make sure your business looks great from front to back and side to side.
Frequently Asked Storefront Cleaning Questions
Great question! While pressure washing looks very simple, if you lack the experience it can quickly lead to lackluster results or serious damage that is expensive to repair. Hiring a professional means you don't have to worry. When you decide to go with a professional pressure washing company you get fantastic results without the added stress of wondering if it'll be done right.
LET US EARN YOUR TRUST! SCHEDULE YOUR BLOOMINGTON PRESSURE WASHING SERVICES TODAY!